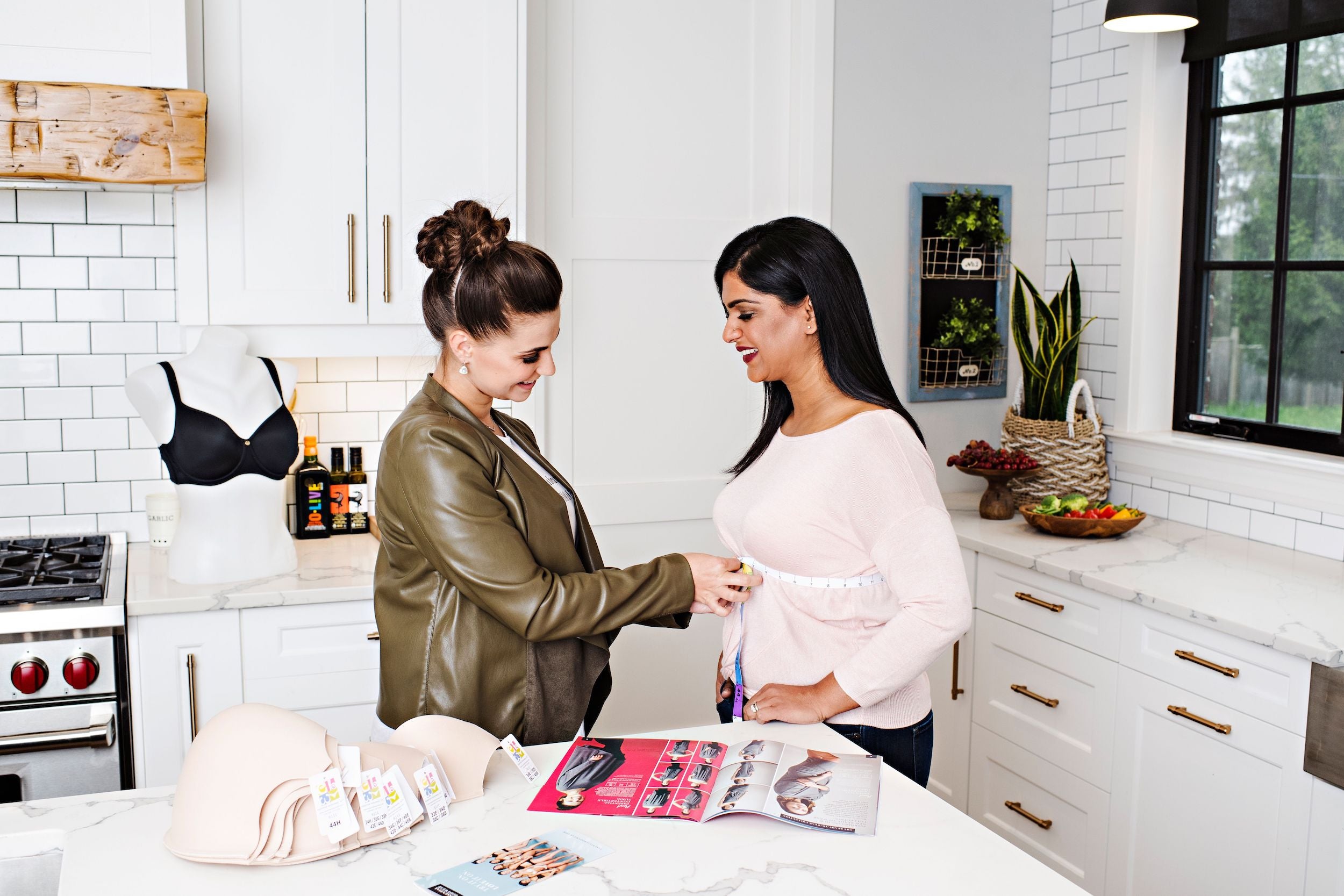 May 8, 2012
The Web address, essentialbodywear.com, (the Site) is operated by Essential Bodywear, LLC., and its affiliates (collectively EBW or Essential Bodywear). Following are the terms and conditions for use of this site and are legally binding on any and all that use this site.
Consent
By using this Site, you agree to the following Terms and Conditions of Use. Please read the following document carefully, and, if applicable, save it for future reference. If you do not agree to the terms and conditions set forth in this document, please leave this Site immediately.
EBW reserves the right to modify or otherwise update the Terms and Conditions of Use as set forth in this agreement at any time by posting the modified version on our Site and revising the effective date. Such changes will automatically be effective upon posting to the Site, and you agree to be bound by such modifications, updates and revisions. You should visit this page each time you visit this Site to time to time to review any changes to the Terms and Conditions of Use.
Copyright
All content provided on this Site, such as text, graphics, images, etc., as well as collection, arrangement and assembly of all content on this Site is the exclusive property of EBW and is protected by US and international copyright laws. Material from this Site may not be copied, reproduced, republished, uploaded, posted, transmitted or distributed in any manner except as provided within this document. Unauthorized use of any material contained in this Site is strictly prohibited.
Trademarks
The trademarks, service marks and logos (collectively "Trademarks") used and displayed on this Site are the property of EBW. As such, they are protected by US and international intellectual property laws. Nothing on this Site should be construed as granting, by implication, estoppel or otherwise, any license or right to use any Trademark displayed on this Site. EBW's Trademarks may not be used in connection with any non-EBW product or service, or in any manner that is likely to cause confusion among customers or potential customers, or in any manner that disparages or discredits EBW.
Use of Site
This Site, or any portion of this Site, may not be reproduced, duplicated, copied, sold, resold or otherwise exploited for any commercial purpose that is not expressly permitted in writing by EBW. EBW reserves the right to refuse services, and/or cancel orders at our discretion if we believe that customer conduct violates applicable law or is harmful to EBW's interests.
You are responsible for maintaining the confidentiality of any password you use to access the Site. You agree not to transfer your password or user name, or lend or otherwise transfer your use of or access to the Site, to any third party. You are fully responsible for all Transactions (including any information transmitted in connection with any Transactions) and other interactions with the Site that occurs in connection with your user name. You agree to immediately notify us of any unauthorized use of your password or user name or any other breach of security related to your account, your user name or the Site. You also agree that you will "log off" and exit from your account with the Site (if applicable) at the end of each session. EBW is not liable for any loss or damage arising from your failure to comply with any of these obligations.
Disclaimer
The website, website materials and website contents as well as related services and products on the website are provided "AS IS" and "AS AVAILABLE". EBW makes no representations, or warranties regarding the website, the website materials, the website contents or related services and products. This includes any warranty of merchantability, fitness for a particular purpose, title, or non-infringement warranties. EBW expressly disclaims any representation or warranty that our website will be available on a timely basis or that access to our website will be error free, uninterrupted, or free from defects, viruses or other harmful component.
While EBW does strive to maintain the integrity and security of the Site and Site servers, the Site may include inaccuracies, errors and materials that violate or conflict with these Terms and Conditions of Use. Additionally, third parties may make unauthorized alterations to the Site. If you become aware of any unauthorized third party alteration to the Website, contact Laura@essentialbodywear.com with a description of the materials at issue and the URL or location on the applicable Site where these materials appear.
User Submissions
EBW encourages and is pleased to receive your comments and suggestions. If you submit comments, suggestions, ideas, etc. (collectively "Submissions") in response to any content on this Site or for any reason, you grant EBW a non-exclusive, royalty-free, perpetual and irrevocable right to use, reproduce, modify, adapt, publish, translate, distribute and incorporate such Submissions and the names identified on the Submissions throughout the world in any media. EBW may post your feedback on the Site and reserves the right (but not the obligation) to monitor, edit and remove any Submission. When you send a Submission, you represent and warrant that you own or otherwise control all the rights to the content in your Submission, that the content you provide is accurate, and that use of the content in your Submission does not violate this agreement and will not cause injury to any person or entity.
Business Opportunities
The EBW website does provide interested individuals with a link to sign up as an EBW representative. The link directs you to an EBW replicated website and asks you to provide information such as name, address, contact information, social security number, credit card number and other information which may be considered confidential. If you choose to submit this information, you are authorizing EBW to utilize this information as needed to establish you as an EBW representative. Use of this feature does not obligate EBW in any manner to accept your request to become a representative. Please refer to the privacy statement below for more information regarding the way this information is utilized and protected.
Indemnification
You agree to indemnify and hold harmless EBW, its affiliates, and its directors, officers, managers, employees, agents, and licensors, from and against all losses, expenses, damages and costs, including reasonable attorneys' fees, resulting from any violation of these Terms and Conditions of Use or other applicable agreements between you and EBW. EBW reserves the right to take over the exclusive defense of any claim for which we are entitled to indemnification under these terms and conditions. In such event, you shall provide EBW with such cooperation as is reasonably requested by EBW.
Applicable Law
This Site is created and controlled by EBW, LLC. in the State of Michigan, USA. The laws of the State of Michigan govern these terms and conditions, without giving effect to any principles of conflicts of laws. EBW makes no representation that the information in the Site is appropriate or available for use in other locations, and access to the Site from territories where the content of the Site may be illegal is prohibited. These Terms and Conditions of Use constitute the entire agreement between EBW and Site visitors with respect to the Site.
EBW's Address
Essential Bodywear
3167 Ridgeway Ct
Commerce Township, MI 48390
Email: info@essentialbodywear.com
Miscellaneous
Pursuant to California Civil Code, there are no costs associated with the use of this website other than the costs that may be voluntarily assumed when purchasing product from this Site, including applicable shipping charges and sales tax. Complaints regarding this Site may be directed to the above address or email address. In the State of California, consumers may contact the following for questions or concerns:
Complaint Assistance Unit
Division of Consumer Services
Department of Consumer Affairs
400 R. Street, Suite 3090, Sacramento, CA 95814
1-800-952-5210